This bag was done on my regular sewing machine – fun gift for a family member.  I knew so little about construction at the time; the bugger had a short life…not sure I will try again as no two bags are alike!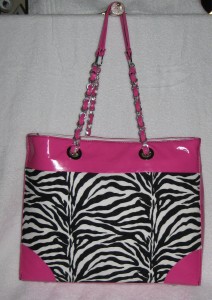 The silver metal hardware was just the right accent for this open tote large enough to carry a laptop or tablet.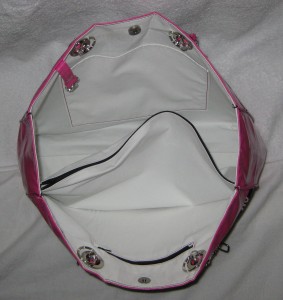 Roomy interior with up-cycled drapery lining, 2 zipped pockets, 1 patch pocket & attached key hook.