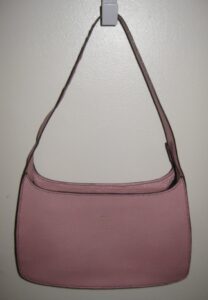 The main difference between the front and the back is the front view has my logo; it was more difficult to add my logo on this textured leather.
Other than that, the front and back views of this version of the Cana are basically the same.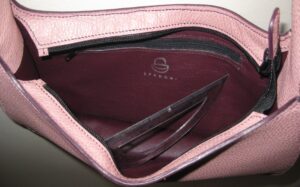 The interior is recycled leather (I use the terms upcycled and recycled to describe items I reused) – in this instance, the interior or "lining leather" was once a pair of leather pants.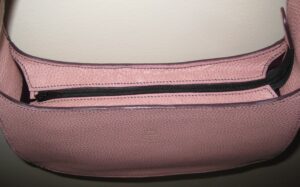 As with the original Cana, this bag is all hand stitched with linen thread, the edges are colored with leather edge paint and burnished.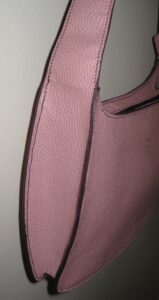 Practice, practice, practice – I need to continue working on my stitching skills.